Vintage Vespa: The Extinction Of The Classic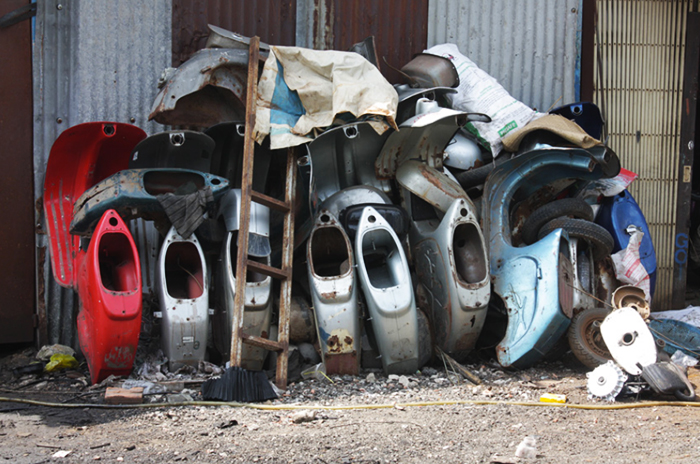 Originally Published at Saigoneer

Sadly, Vintage Vespa is now becoming an endangered species. Gregg Mitchell, a Vespa renovator, moved to Saigon where he found an abundance of 'Vintage Vespas'. He stated sadly, "They just don't make them like they used to. They're all fibreglass and plastic."

Five years ago, he was scouting for 8 - 10 vintage units a week. Now he only finds 1 or 2, if he's lucky. Gregg now roams through the Vietnamese countryside looking for the Vintage Vespa. "It's the unchanging steel core that makes the Vintage Vespa so strong. They still run 50 years after they were manufactured." He picks up battered old Vespas from rural farmers for a couple of hundred dollars, takes them back to an old warehouse, tears them down and builds them up again beautifully, just like when they was first built in the '60s.