We list down the 10 coolest classic Vespas ever made in its 70-year history.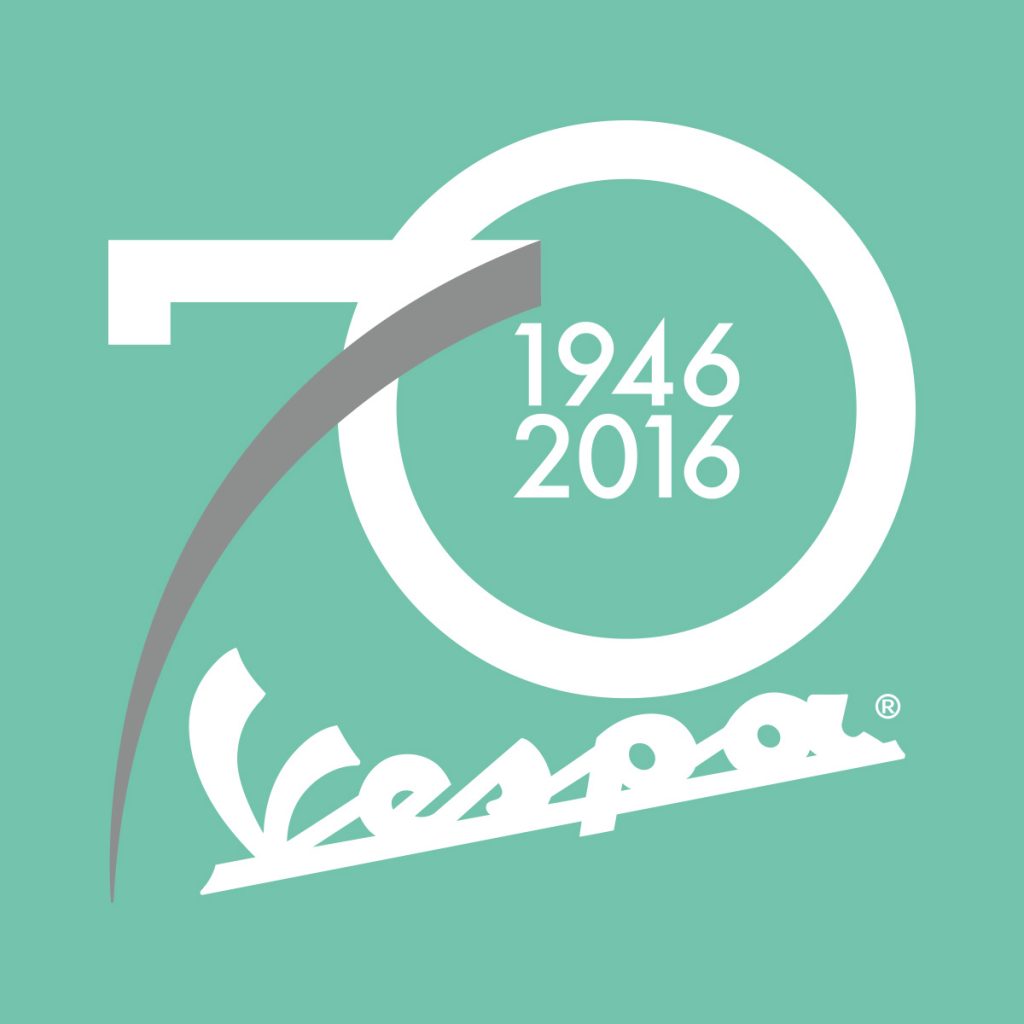 From our last feature, you'd know by now that Vespa celebrates its 70th anniversary this year. What started out as an idea to help the Italian people to travel easily and affordably way back in 1946 turned into a giant in the motorcycling industry as well as being a fashion icon.
Its 70-year tenure in the industry has led Vespa to produce a large number of different Vespa models. There are so many Vespas worth mentioning but here's our take on the 10 most iconic and coolest classic Vespas ever made.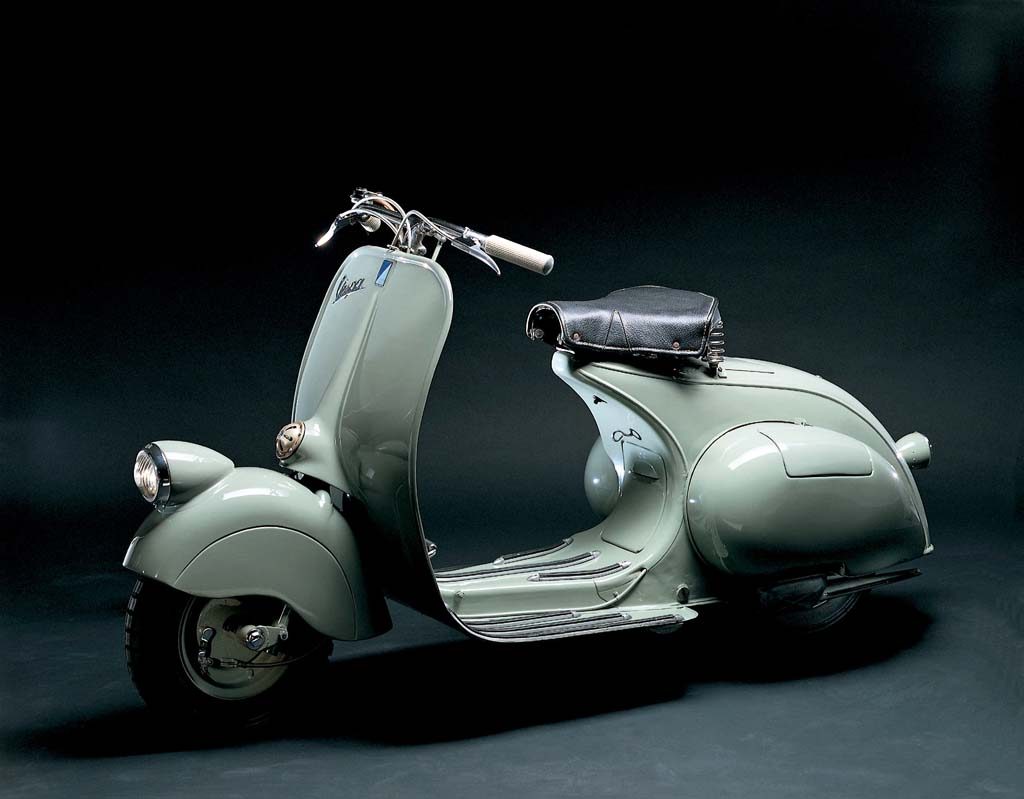 1. 1946 Vespa 98 – The very first
Introduced to the public on April 1946, the 1946 Vespa 98 was the strong foundation that appealed to the masses. The unique shape that resembled a 'wasp' (hence the name Vespa, which is 'wasp' in Italian) has stood the test of time.
Sales of the Vespa 98 were slow at first but it quickly took off when Vespa introduced payments via instalments; another important decision Vespa made to help the people of Italy to commute easily. Vespa even turned one of the 98 into a racer known as the Vespa 98 Corsa Circuito.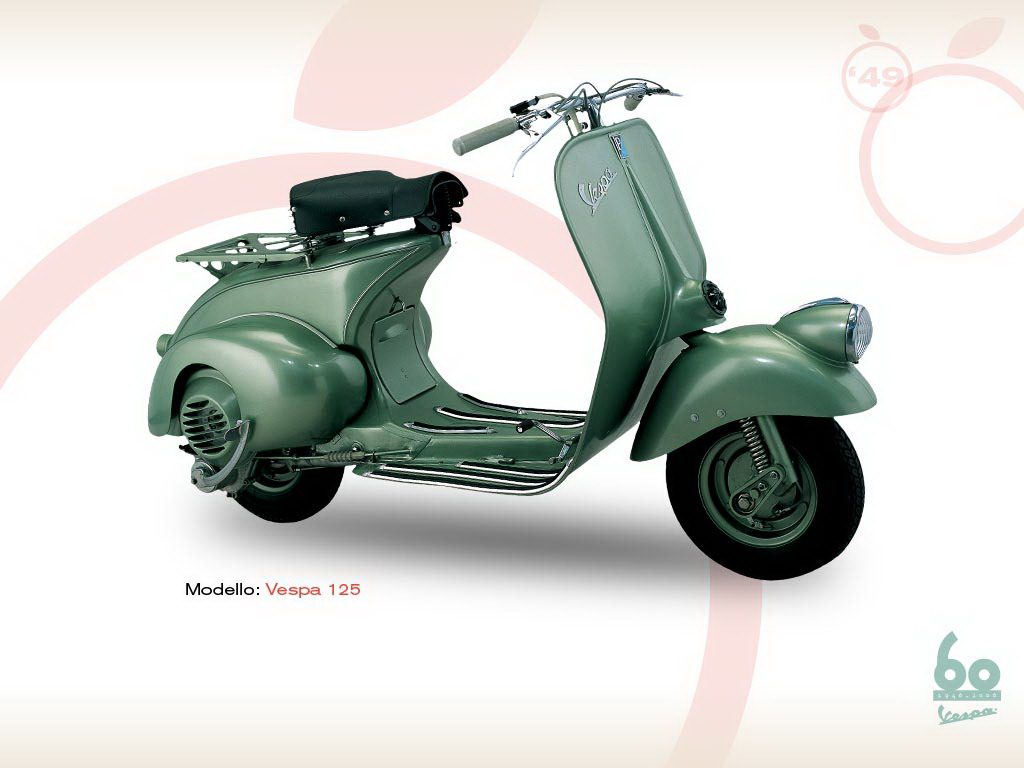 2. 1949 Vespa 125 – The 98's successor
After a number of 125cc Vespas were sold in 1947, Vespa decided to discontinue the 98 and introduced the new Vespa 125 as its replacement. Major changes were made to the front suspension arm plus an engine cover that lifted upwards for easier access.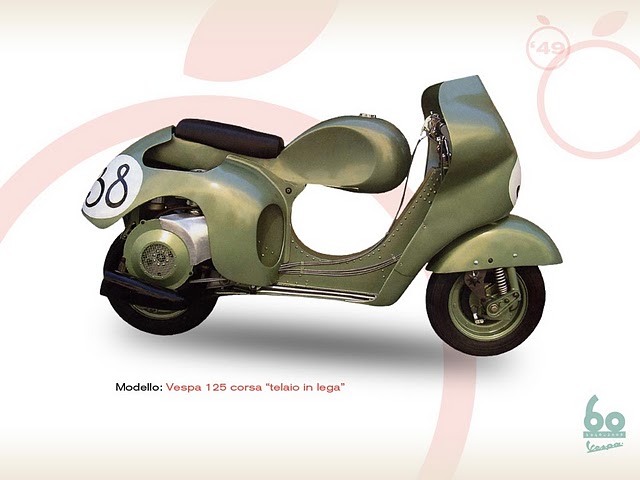 If you have deep pockets (and are very, very lucky in finding one) you should be able to purchase your very own 1949 Vespa 125 but be warned, the price can range anywhere from RM60,000 and above (US based market price)! They even made one Vespa 125 for racing purposes called the Vespa Circuito 125.
3. 1950 Vespa Monthlery – The record-breaker
As a fan of racing, Vespa was always active in promoting their brand in the field. The brand took a bigger step on April 7th 1950 with its streamlined and alloy-framed Vespa Monthlery that set numerous speed and lap records.
Vespa spent 10 consecutive hours acquiring 17 world records with it: over 1 hour (average speed 134 km/h); over 100 miles (average 129.7 km/h), 500 miles (average 123.9 km/h), 1,000 km (average 124.3 km/h), and over 10 hours during which the Vespa covered 1,049 km.
4. 1951 Vespa Siluro – The Torpedo
After the Monthlery, Vespa was bitten by the record-breaking fever and later decided to go for their most prestigious record yet, the flying kilometre. The machine tasked with this mission was another streamlined special called the 'Siluro' – Torpedo in Italian.
This special was built as a means to garner greater advertising impact for Vespa. Piloted by Dino Mazzoncini, the Siluro broke the flying kilometre record with an average speed of 171.02km/h that covered the 1km distance in only 21.4 seconds. Not bad for a scooter that was built in the early 1950s!
5. 1955 Vespa 150 GS – A true beauty
Many Vespa enthusiasts regard this model as the most beautiful Vespa ever made. The 150 GS changed the market in the 1950s as it appealed to a younger crowd and with its sports credential thanks to the Piaggio racing team.
With this, Vespa was able to develop a new quieter engine with superb performance as well. Good luck in trying to find one these babies up for sale because those who own them know better to hold on to them for a very good reason. An un-restored or even a 'survivor' barn find GS can reach beyond RM10,000 (US based market price)!
6. 1956 Vespa 150 Troupes Aéro Portées (T.A.P.) – The soldier
The Vespa 150 T.A.P. was born out of a request from the French Ministry of Defence. As a result, around 600 Vespa 150s were equipped with a whopping 75mm M20 recoilless rifle that fired anti-armour rounds. It was later known amongst fans as the "Bazooka Vespa".
7. 1957 Vespa 400 – A Vespa car!
Surprisingly, Vespa did make a car! One of Vespa's founding engineers, Corradino D'Ascanio always wanted to design a car as he initial HATED the idea of a motorcycle. The car was launched in 1957 powered by a 393cc two-stroke engine, producing around 14hp at the wheel.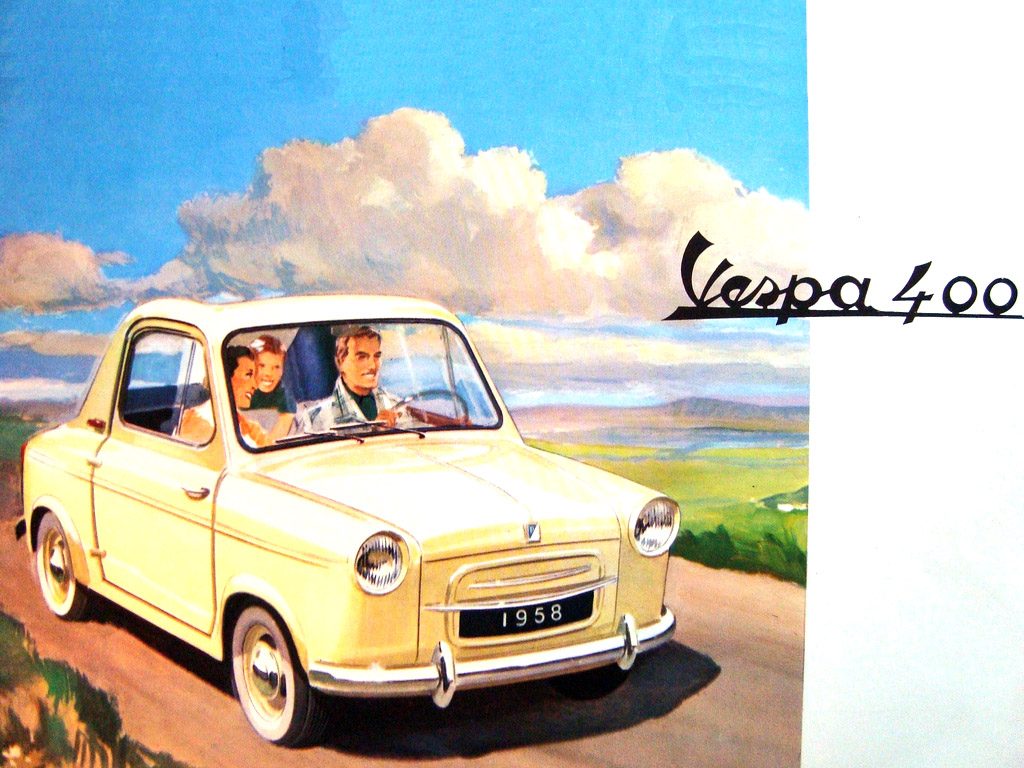 Only 30,000 units were made but stiff competition from the Austin Mini and the Volkswagen Beetle quickly made the Vespa 400 lose its public appeal. Today, the 400 is considered as a rare gem and is valued at around RM48,000 to RM61,000 in the U.S. That's SuperSport track bike money for you.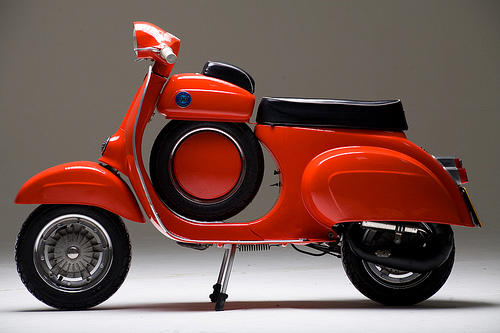 8. 1966 Vespa 90 Super Sprint – The cult favourite
The Vespa 90 Super Sprint (90SS) is highly sought after as it resembles the iconic 1955 Vespa GS.b It featured design improvements to front shield, top box and spare wheel placements, standing as a true collector's piece. Although not as rare as some Vespa's one-off specials, it is certainly a top fan favourite among hardcore Vespa enthusiasts due to its beauty and rarity.
9. 1967 Vespa 125 Primavera – The next generation
An overall improvement in design and performance led to creation of Piaggio's next success story, the Vespa 125 Primavera. As usual, the scooter was aimed specifically towards the youths of the 1960s with a very catchy slogan "With a Vespa you can be".
The scooter had a longer chassis that made it easier to carry a pillion rider as well. Back in the day (and still is today) there's nothing better than going around town on the cool Primavera with your significant other riding pillion.
10. 1969 Vespa Rally 180 – The big boy
Over 26,000 units of the Vespa Rally 180 were built from the late 1960s to early 1970s. It had a brand new engine and chassis as well as a few cosmetic alterations that made it one of the most successful scooters at the time. With its 180cc, single-cylinder two-stroke engine, this baby can reach a top speed of 105km/h.
Content retrieved from: https://www.bikesrepublic.com/news/bulletin/top-10-coolest-classic-vespas-ever/.